Tim Moran has been playing jazz guitar for more than 25 years. He studied with jazz legends Joe Pass and Howard Roberts and graduated from Musicians Institute (GIT/MIT) when it's curriculum was geared toward live jazz performance and budding studio musicians. Tim played guitar and bass on hundreds of LA area studio recording sessions during 1980s.

Timís also an accomplished arranger and plays bass, keyboards and drums on many of his own jazz arrangements. Prior to attending Musicians Institute Tim studied music theory, performance and arranging at Washington State University.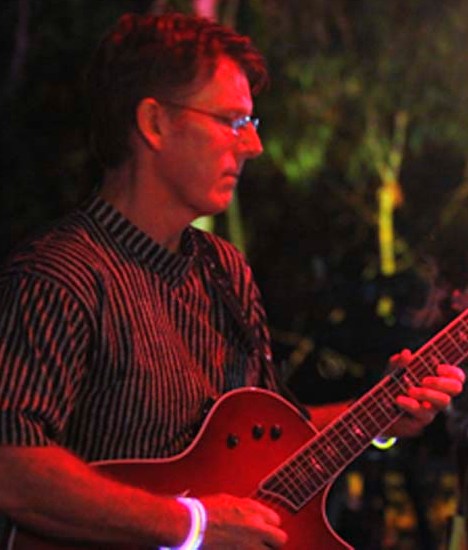 Tim's playing style was primarily influenced by horn players, vocalists and other guitarists including: Bird, Coltrane, Dizzy, Miles, Wes, Ella, Sarah Vaughan, Billie Holiday, Clapton, Page, Beck, BB King, Joe Pass, Stevie Ray Vaughan, George Benson, Tommy Tedesco, Howard Roberts, Pat Methany, Jim Hall and Pat Martino.


The videos above feature
Tim Moran and Jazz Vocalist Scotti Austin
live at NoHo Gallery LA perfoming
All of Me, God Bless The Child,
All The Things You Are and A Foggy Day.
Filmed by Louis Elovitz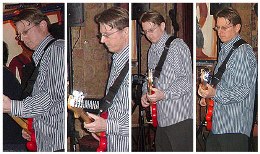 Tim playing bass at private party in LA's House of Blues Foundation Room.

Tim performs and has recorded dozens of Jazz combo arrangements of Jazz standards ranging from "As Time Goes By" to "When Sunny Gets Blue". The theme of many of the selections is romance. Songs include "All of Me", "Isn't it Romantic", "All The Things You Are", "Misty" and "Body and Soul". Most arrangements feature Piano, Bass and Drums rhythm section with Guitar as the featured solo instrument.